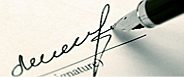 TEL:+86-20-87014285
FAX:+86-20-37023189
MAIL:info@chinatechno.com

Patent Research Analyst职位描述:
Responsibilities/工作职责
1. Research and analyze patents from a technology perspective;
分析研究专利文献中所披露的技术信息
2. Participate in discussions with clients to determine the course of action for a project
参与客户沟通,确定项目方案
3. Present research to the client in required format for example a MS Word report or a MS PowerPoint Presentation
撰写项目报告、准备项目演示
4. Active participation in and contribution to team discussion on problem solving, brainstorming, effective approaches to deal with project-specific issues, etc.
积极参与客户需求解构与集体讨论,采取有效的方法应对不同的项目
Requirements/职位要求
1. Minimum university graduate;
本科及以上学历
2. Majored in electronics, electrical, semiconductor, telecommunications, chemical, mechanical, industrial, optics, mechantronics;
理工科知识背景,比如电子,电力,半导体,通信,化工,机械,工业工程,光学,以及机械电子
3. Quick learner with analytical capabilities and some basic knowledge or experience of working in an international business environment;
快速学习的能力、快速融入国际化工作氛围的能力
4. Good English communication skills and analytical skills;
出色的英文沟通能力和分析能力
5. Comfortable with science and technology fields.
对科技领域有浓厚的兴趣
Additional/补充说明Candidates with Japanese or Korean language proficiency are also highly needed.
同时掌握日语或韩语的人才可以适当降低英文要求。
What you can expect/个人收获
Training related to patent research
专利研究培训
An intellectually stimulating work environment
精英团队合作
Exposure to new technologies and global business ideas
了解创新技术与全球化商业理念